Your perception of life is affecting your present moment and creating your future
Come together ONLINE to learn evidence-based tools to reduce stress, and adapt to change and difficult times.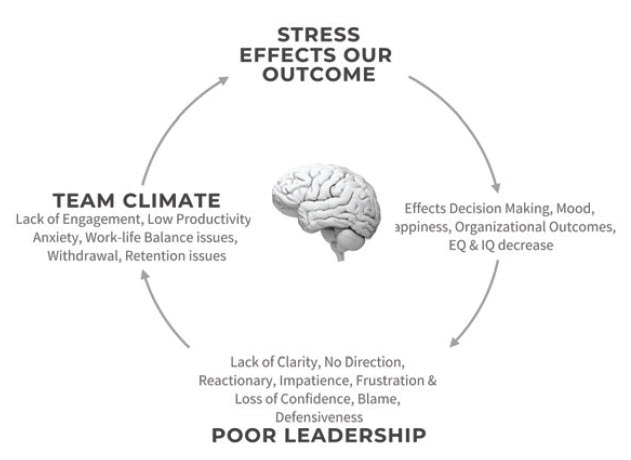 You're literally stuck in fear
In this insanely complicated world your fearful thoughts create your narrative. You actually believe your narrative is your future. It grips your mind and creates unbelievable stress. The stress influences your words, your actions, your health, your relationships, your career and your bottom-line.
The world is experiencing an unprecedented level of stress.
Companies, C-suite, managers, families, and children are all fearful and need to learn to skills to adapt to change, reduce stress, make unbiased decisions and perform at our best. There is no other choice.
This is exactly why I created The Brain Gym.
Wondering if The Brain Gym™ is right for you?
Brain-based learning strategies to help you manage more effectively through change.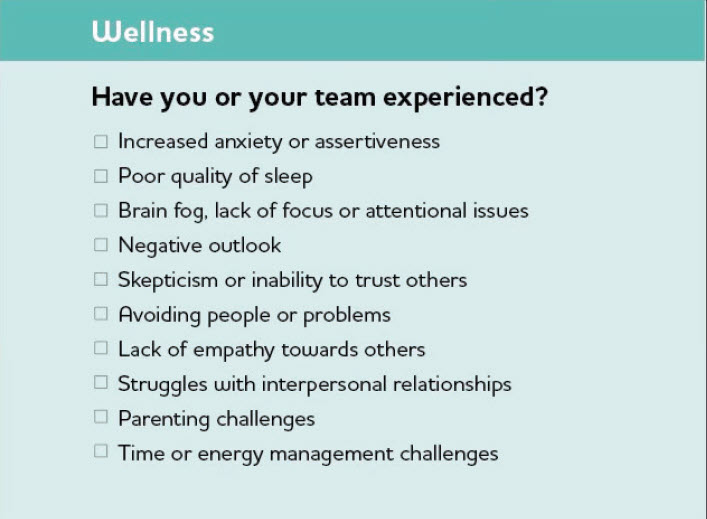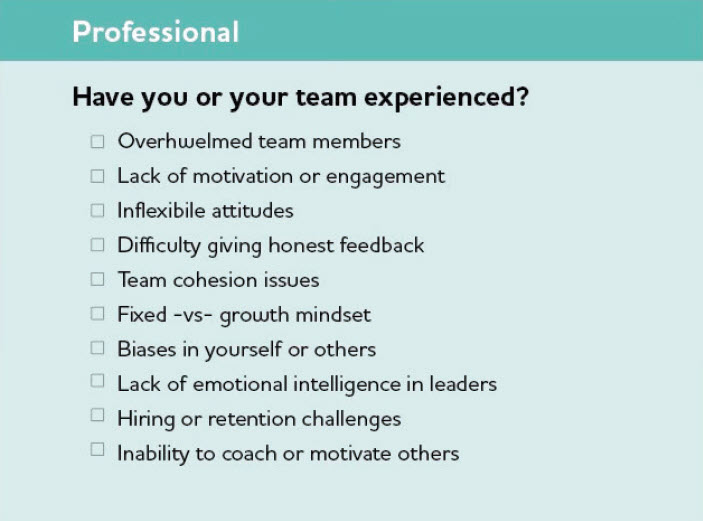 While it may seem like there's nothing you can do about stress at work and home, there are steps you can take to relieve the pressure and regain control.
The Brain Gym™ program can and will help!
The program rewires the brain to increase personal productivity and organizational profitability.
The Brain Gym™ is one of the most scientifically tested and well-established Neuroscience-Based wellness and professional development programs.
In this program, you will learn science and eastern philosophy-based tools proven to reduce stress, increase focus, attention, improve your sleep and health, gain clarity, feel a sense of stability, increase emotional intelligence, improve relationships, make better decisions, build trust, increase motivation, and coach others through change. how to focus attention and cultivate an awareness of the present moment with greater clarity, and sense of balance.
Decades of scientific research shows that Neuroscience-Based training improves positivity, motivate, engagement, productivity, mental and physical performance. Research also shows meditative tools having a more powerful impact at influencing depression, immune function, increases performance, stability, and overall health. 3rd party studies on the brain gym program have shown profound effect at reducing stress, increasing resiliency, improving interpersonal relationships, increasing productivity, increased job satisfaction and more confidence in leadership. 
We may not be able to control what's going on around us, but we can meet life's stressors more effectively.
You go to a typical gym because you want to move your body and better your body. The Brain Gym™ helps you exercise or remodel your brain to function more efficiently, to build resilience, increase motivation and performance.
The Brain Gym™ is designed to help you understand the underlying brain science to being happier and more successful. Each month we shed light on real-time challenges like managing financial stress, dealing with difficult people, resiliency in leadership, overcoming anxiety, parenting, increasing engagement, game theory, critical thinking, attentional intelligence, cognitive bias, neuroscience of sleep, neurodiversity, how beliefs hard-wire the brain and more.
The first week of the month is a live presentation (with replays) offering knowledge and insights to enlighten and present a new perspective on challenges we all face.
Brain hacks and resources
To keep you on track, you receive recorded brain hacks on thematic challenges, scientifically validated worksheets, references, fun challenges to try at home and work,
and meditative tools to support your learning and growth. Everything is backed by science (referencing studies if you'd like to do deeper dives).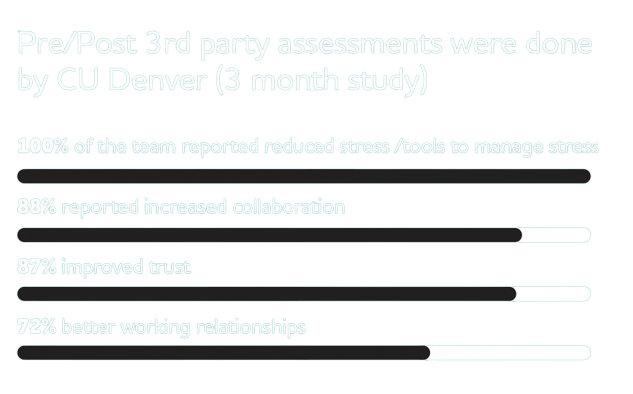 Let's break it down – what can I expect?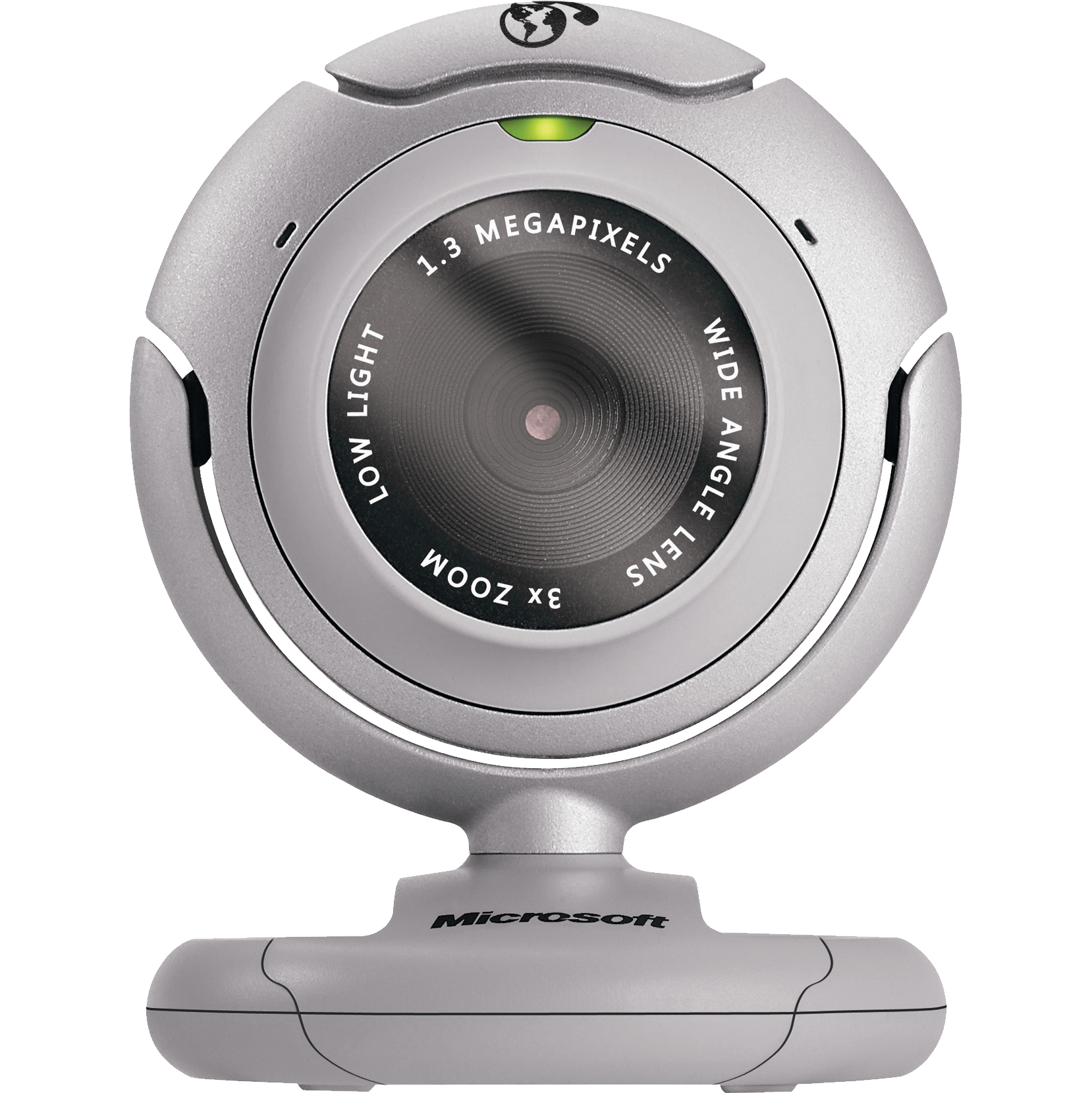 Every month you get a leveraging neuroscience session, brain training hacks, and live interactive coaching Q&A to put this into practice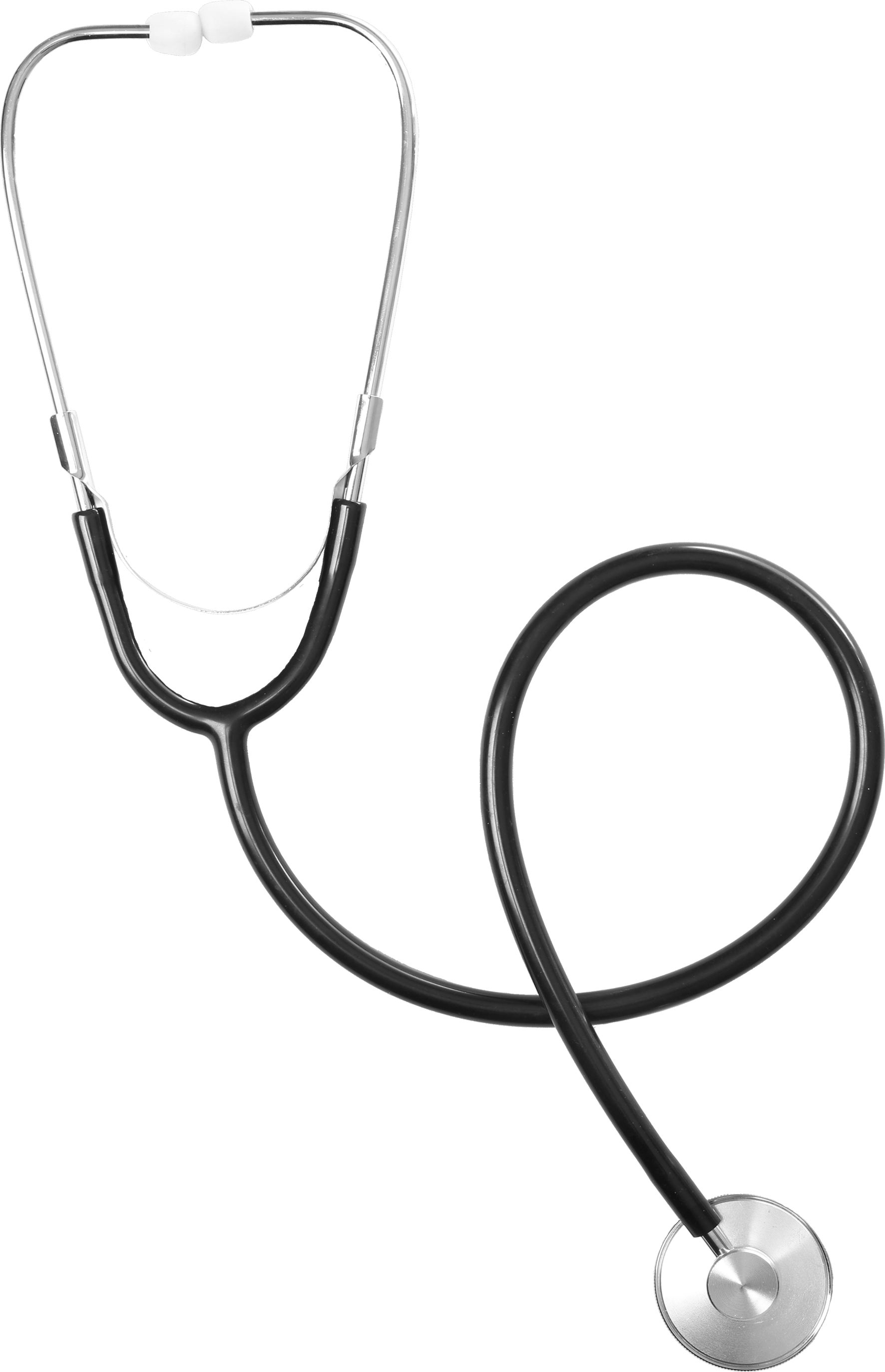 Fun confidential quizzes that give you periodic updates on
your progress.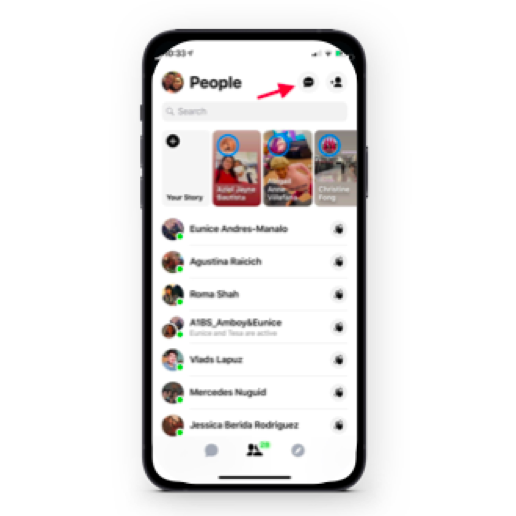 Interactive Facebook page with exclusive content, plenty of laughs and a tight-knit community.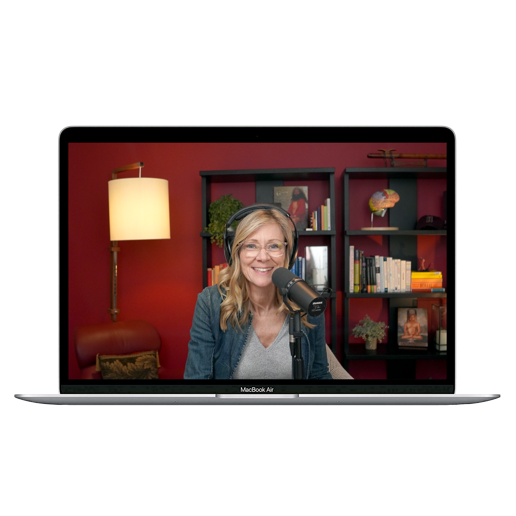 Archived replays of all program content.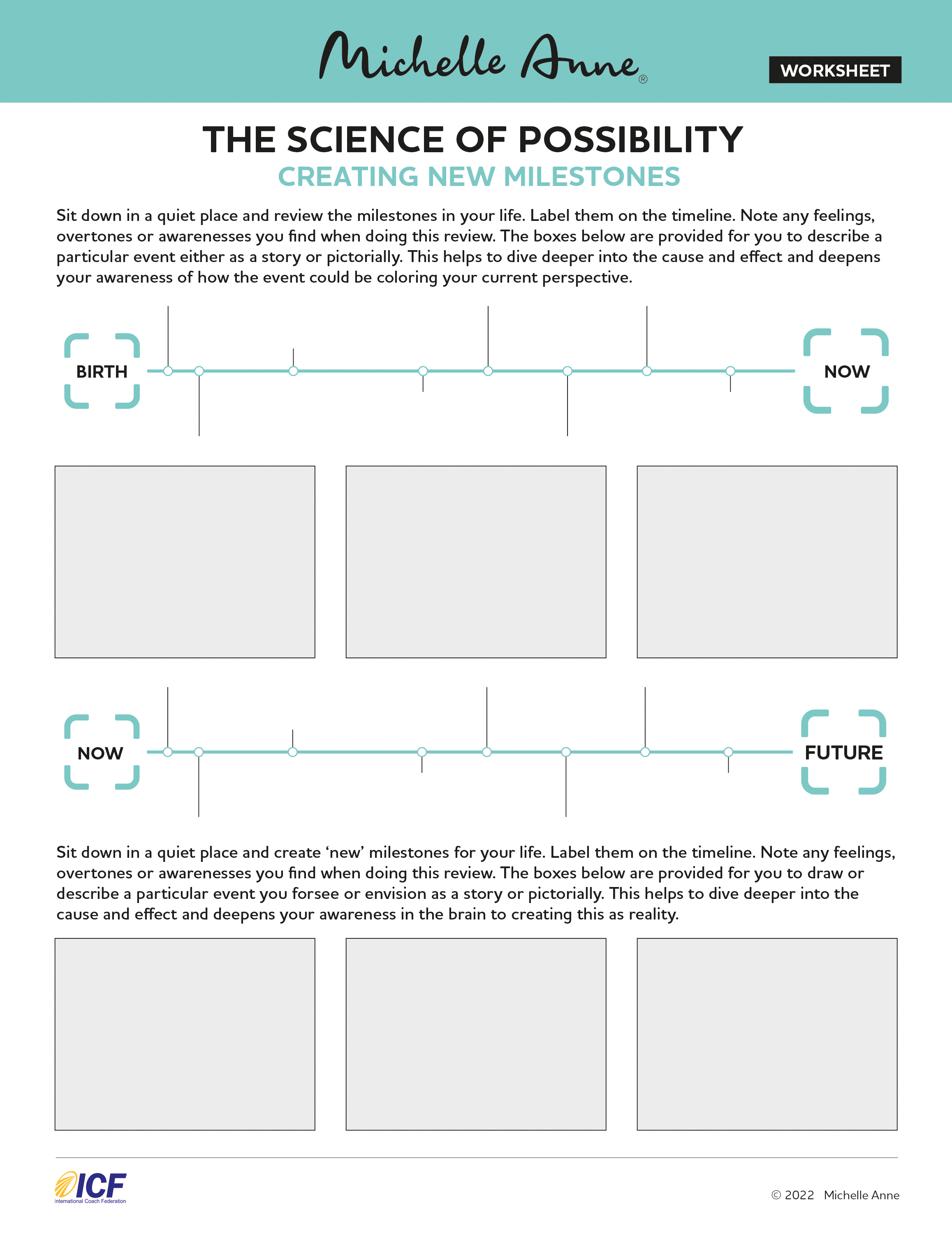 Practical worksheets and references to support your learning.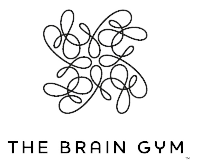 Take your meditations on the go. Listen where and when it works for you.




"I feel more relaxed, taking things one step at a time. I am more focused. THANK YOU!!! Covid has been hard on all of us."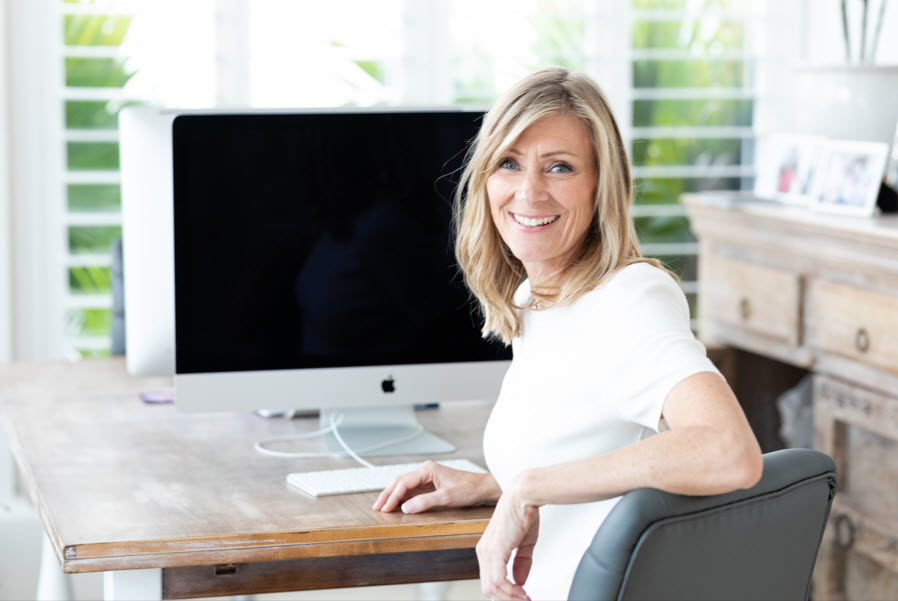 Michelle's education is in Neuroscience and Leadership from Harvard University. She is a certified Master Executive Neuro Coach with studies in Physhology, Behavioral Biology, and Mindful-based Stress Reduction. 
Her background includes 25 years of comtemplative studies. She is a Diplomat at the American Institute of Stree, a member of the Forbes Coaches Council and been published by CNN, NBC, AIS. She is an entrepreneur who has owned 3 successful businesses, while raising 5 kids. She has a strong sales, client relationship and creative background.
You can either send us a message on our contact page, or book a friendly,
no obligation chat just click on the button below.