CONFIDENTIAL DIVORCE COACHING
Entangled in a painful divorce?
Learn strategies to change the momentum and gain an advantage
No matter what you think, divorces take longer, cost more, they hurt more than you want or expect them to. This is one time in your life, you need support and coaching to make sure you remove the blind spots, you understand the implications of each decision and you have someone to help keep you stable and non-reactive in times of stress.
Studies show divorce often leads to decreased levels of happiness, change in economic status, and emotional problems. The effects children include academic, behavioral, and psychological problems.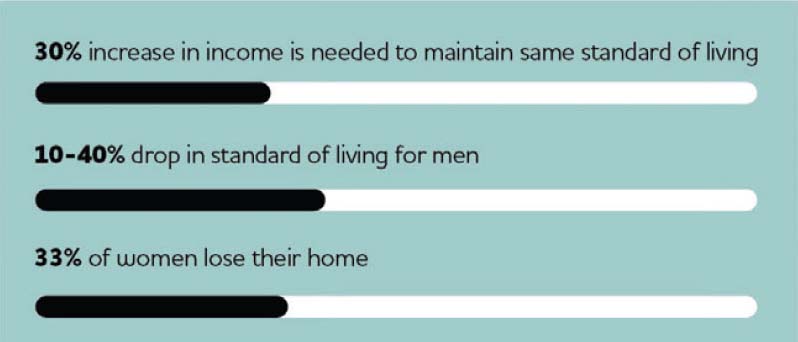 Research support financial effects of divorce, yourdivorcequestions.org
Michelle's post graduate education is in Neuroscience and Leadership from Harvard University. She's a certified Master Executive Neuro Coach with studies in Psychology, Behavioral Biology, and (MBSR) Mindful-based Stress Reduction. Her undergraduate education is from Miami University and Parsons School of Design.
Michelle's background includes 25 years of contemplative studies. She's a Diplomat at the American Institute of Stress, a member of the Forbes Coaches Council and been published by CNN, NBC, AIS. She has 29 years of speaking and consulting experience. Michelle has been through 2 divorces. She is an entrepreneur who has owned 3 successful businesses, while raising 5 kids. She has strong critical thinking, strategy, presentation and communication skills. She's empathetic, compassionate and a powerhouse all rolled into one.
To help anyone reduce stress, prepare for trial, gain an advantage and win.
Use science to access, predict and improve your outcome